Tomorrow would be the 100th birthday of my father Dan Edelman, founder of our firm. His life is proof positive that dreams can come true in America. His values of hard work, decency and humility continue to provide the cultural context for our teams. His insistence on ethics, excellence and client service drive us to do better every day.
Who was Dan Edelman? He was born in Brooklyn to immigrant parents who had come from Europe in the 1880s fleeing persecution in Russia and seeking a better life in the New World. His father was a lawyer, his mother a concert pianist. He was the fourth child of five; his competitive zeal honed by having to get positive attention in a house of over-achievers. He graduated at the top of his class from Columbia University, then went on to Columbia University's Graduate School of Journalism. After a brief stint as a newspaperman in upstate New York, he was drafted into the U.S. Army in the wake of Pearl Harbor. He served in the Psychological Warfare Unit, staying up all night with German emigrés to understand what the Nazis were saying and what our message should be for leaflets and Allied Radio. He came back to work at CBS News as an overnight copywriter for the legendary radio broadcaster Arthur Godfrey.
Wanting to see daylight for the first time in four years, he went into the publicity department at Musicraft Records, promoting Ella Fitzgerald and Mel Tormé. He was discovered stuffing press kits on a Saturday by the president of the Toni Home Permanent Company, who asked him to move to Chicago in 1948 to become head of PR. It was at Toni that Dan came up with the idea of the Toni Twins ("Which Twin has the Toni?") doing a media tour, recognizing the power of broadcast before others. On the first stop of the tour, after a TV appearance in Tulsa, OK, the twins were arrested for violating a law which prohibited practicing cosmetology without a license (the TV idea was one Twin doing the other's hair on air). Dan paid the bail, put the Twins on a plane back to New York City for an appearance on the Today Show the next day. Never miss an opportunity for publicity!
Four years later, Dan started Edelman. He walked into the office of the president of the Toni Home Permanent Company and resigned, saying that he wanted Toni as his first client. One of the owners told him to pack his belongings and leave immediately. The other owner came in fifteen minutes later and said that Toni would be Edelman's first client. Other entrepreneurs soon followed becoming clients, from Sara Lee to ReaLemon to Kentucky Fried Chicken and Wines of California with the Wente and Gallo families. Dan opened the New York office in 1956, then San Francisco in 1965. The first international office was in London. Michael Morley, who ran the London office, was introduced to Dan by the head of Gillette UK (Gillette had bought Toni) and was immediately offered a job, though Dan told him to always wear long socks so that no ankle showed when he crossed his legs, which he did ever after as he went on to a distinguished 35-year career as head of international for Edelman. Betsy Plank was an early hire, becoming Dan's U.S. right-hand person, diversifying the firm into corporate reputation. Judith Rich was the genius brand marketer making Morris the Cat and 9-Lives cat food household names. David Davis was the first global corporate financial expert, coming from The Times of London. And Pam Talbot became my father's protégé in building Edelman into the leader in the U.S., attracting clients such as Microsoft and Kraft.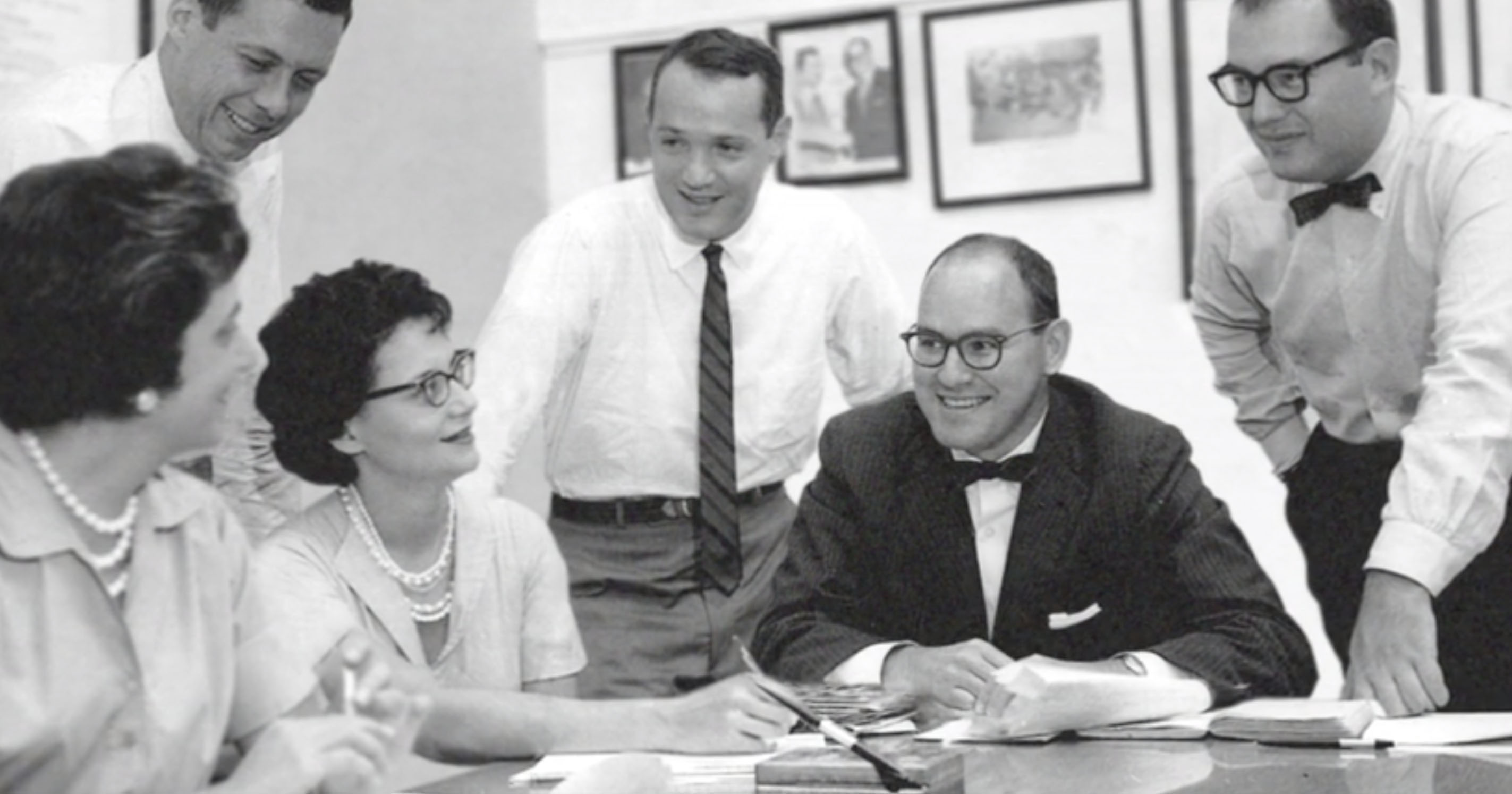 But Dan was not satisfied with being the seventh ranked firm. He dreamed of a global operation. So, he began to acquire firms in Europe and Asia. His capstone was the acquisition of Interasia in China two years after the Tiananmen Square crisis. He began a globe-trotting life, visiting clients, meeting the staff, appearing on local media to sell the idea of public relations. He took brave stands, opposing a competitor's work for the Government of Kuwait after the Iraqi invasion, saying that it did not meet the standard of truth in PR. He continued to be a client service expert, going to the quarterly meetings of the KFC franchisees (a bucket for dinner the night before), counseling Toyota during the trade tensions between the U.S. and Japan in the mid-80s, and helping the U.S. Tennis Association on the naming of Arthur Ashe Stadium in New York City. His home life combined work and play, entertaining top executives, mixing with politicians and activists.
The love of his life was my mother, Ruth, his constant companion and thought partner. In the days before Facebook, she was the social platform, up early to get the juicy tidbits of the night's events in Chicago. She was the philanthropist, working to increase funding for mental health, which she understood from her own struggles with bipolar illness. The two of them were the original Energizer bunnies, out most nights to build the business. She was fearless, walking up to presidents of companies or politicians, with charisma and charm, then bringing my father over by saying, "Oh you must meet my brilliant husband, Dan."
There was a complete commitment to family. Dinner discussions brought Edelman home to the three kids; clients were regularly at the table for discussion of fashion trends or new food products. One night, Orville Redenbacher of popcorn fame came over. He took me into the kitchen to show me how to make the perfect pot of popcorn. It was a fascinating upbringing, one night we would have dinner with Ernie Banks, Hall of Fame shortstop for the Chicago Cubs, another there would be a fundraiser for Sen. Charles Percy. We were tutored and trained, we would go to religious school on Sunday, then come home for the "regulars" from a deli, in time to watch the Chicago Bears game (my dad's fraternity mate was Sid Luckman, all-time best Bears quarterback who went on to live in Chicago and remained a close friend).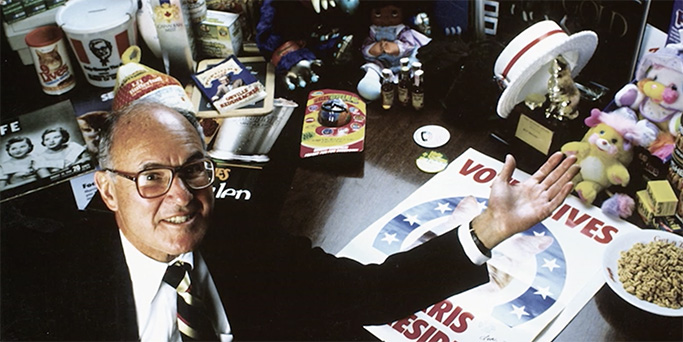 Dan passed the leadership of the firm to me in 1996 but remained an active player, especially in Asia. He still hankered for the thrill of the start-up, so began PR21 in 1998 with my sister Renée leading new media. He went to the first big pitch at Whirlpool in Michigan. At the table, he assured the PR director that he personally would oversee the business, thereby clinching the account. He was thrilled by the success of the firm in the dot-com era, then helped it grow into a multinational operation with a UK office. We spoke every day; we reached consensus on decisions such as resigning our tobacco work in 1998. He went to every Arthur Page and PR Seminar event, making sure that he met the new CCOs, opening doors for Edelman and Zeno (formerly PR21), asking questions of the speakers. And Dan and Ruth's commitment to ensuring that the company is guided by strong values and gives back to the community is carried on by my brother John, who leads our Global Engagement and Corporate Responsibility initiatives. John also serves as president of the Daniel J. Edelman Family Foundation.
Dan and Ruth remained a vital part of the scene in Chicago, on the board of the Art Institute of Chicago and Chicago Council of Global Affairs. He made sure to stay in top physical condition, going to the Standard Club for tough paddle ball matches, a weekly game of tennis with his customary doubles partners and a diet regimen of half a cookie with the other half left for his assistant from his lunch bag.
For Dan Edelman, the greatest possible tribute is that all three of his children went into his business and that his three grandchildren are following the same path. He cared about competing and winning, not about money and grandeur. He told me that his best decision was to keep the firm independent, to fight on as a family business, earning his keep every day through intelligence, hard work and preparation. He was a New York City kid who grew into adulthood in Chicago, with the best characteristics of integrity, hustle, ambition and achievement. He was never satisfied; he mourned his losses more than he celebrated his victories. When we became the largest PR firm in 2011, Dan made sure the focus was to remain on clients and the work by proclaiming that "it's great to be the largest PR firm, but we must always strive to be the best PR firm." He leaves us with a legacy that all of us in the DJE family cherish every day. Dan, we celebrate you and Ruth and hope that you are looking down with pride.
Richard Edelman is CEO, Edelman, and son of Dan Edelman, Founder, Edelman
---