Taco Bell fans love Taco Bell—which might seem surprising, considering consumers only spend an average of 3 minutes and 55 seconds with them. So, we wondered, "what if they spent more time together"?
Inspired by Taco Bell's biggest fans, The Bell Hotel was a unique, totally immersive experience curated for them, but created for everyone. The result was a fully imagined, branded Taco Bell destination, that captured the cultural zeitgeist and provided extensive storytelling opportunities for multiple business objectives.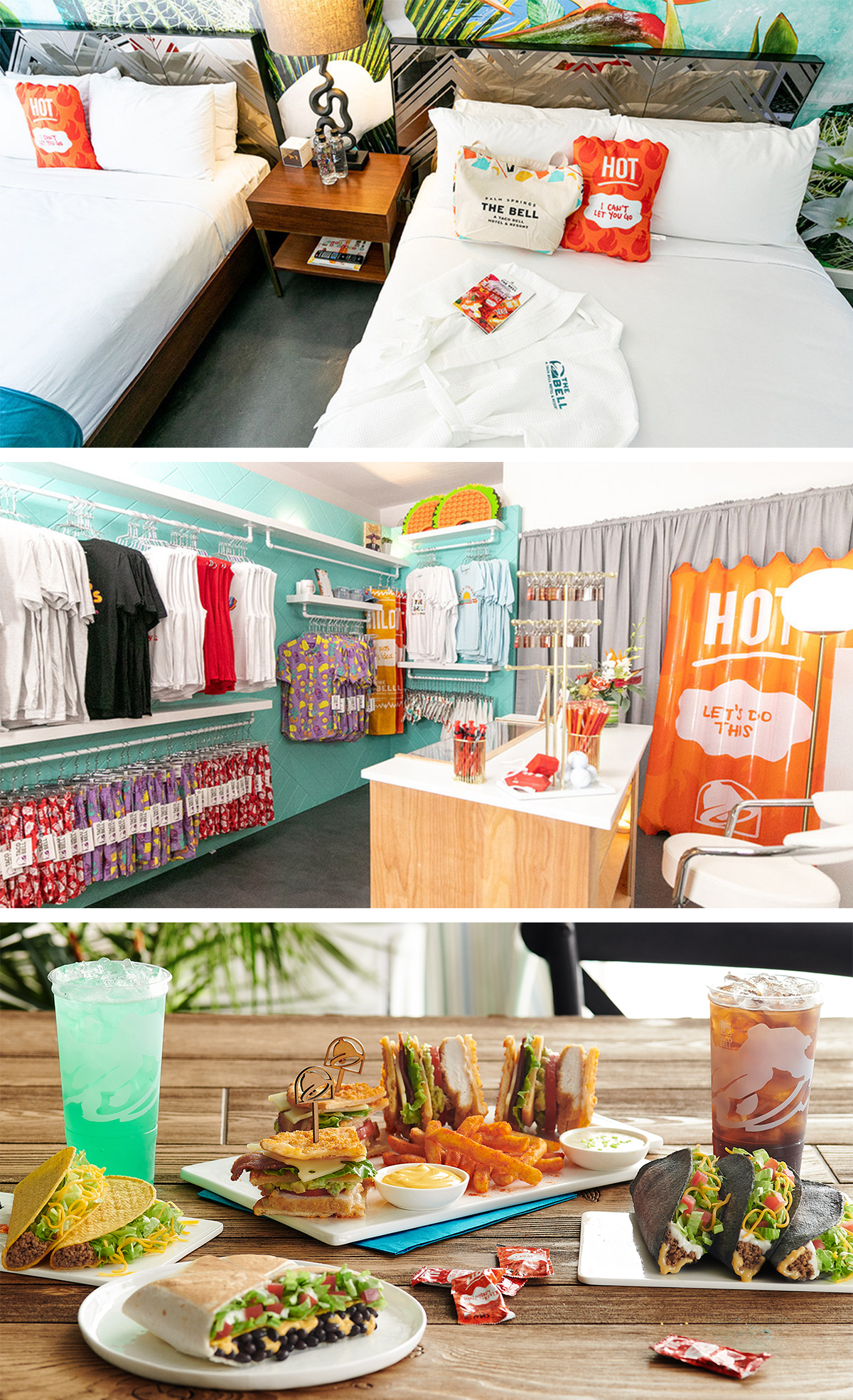 STRATEGY AND EXECUTION
How do you set your brand apart as a category of one in a competitive segment with a lot of marketing noise?
Welcome to The Bell: A Taco Bell Hotel and Resort, where taco dreams get turned into reality.
In a world where food is increasingly about experience, we created a fully realized "tacoasis" inspired by the food, which became a backdrop to tell countless brand stories. The Bell had everything a traditional hotel and resort would feature, but all with a Taco Bell twist. From hot sauce inspired pool floats and room key cards, to synchronized swimmers, to a gift shop with custom Taco Bell souvenirs and resort wear, to an on-site salon, to "hot" yoga and breakfast room service—everything at the hotel was designed for fans and supremely on brand.
Since we already knew fans wanted to get married at Taco Bell's Las Vegas Cantina, wear Taco Bell fashion from Forever 21, and visit a futuristic Taco Bell from a major motion picture, we figured they'd get excited to vacation at a Taco Bell Hotel and Resort as well. They did.
Further cementing Taco Bell's reputation as more than a fast-food restaurant, but a lifestyle brand, we created a place where fans could celebrate their love of Taco Bell, the food, and each other.
From check-in to check-out, The Bell was way more than a place to stay, it was a way to reinvigorate the love of both casual and cult fans for the brand.
The Bell captured attention months before check-in, exciting fans with teaser content and limited details strategically released in media coverage. Even celebrities, from Jimmy Fallon to Ellen DeGeneres, were buzzing about this once-in-a-lifetime, coveted experience.
After announcing the hotel, people went nuts. Building buzz and anticipation, eager fans snapped up reservations in two minutes and traveled from 21 different states to visit the "tacoasis" in Palm Springs, California.
Among them: a honeymooning couple, a couple who canceled their anniversary trip to Prague when they scored a reservation, and a couple who got engaged on site.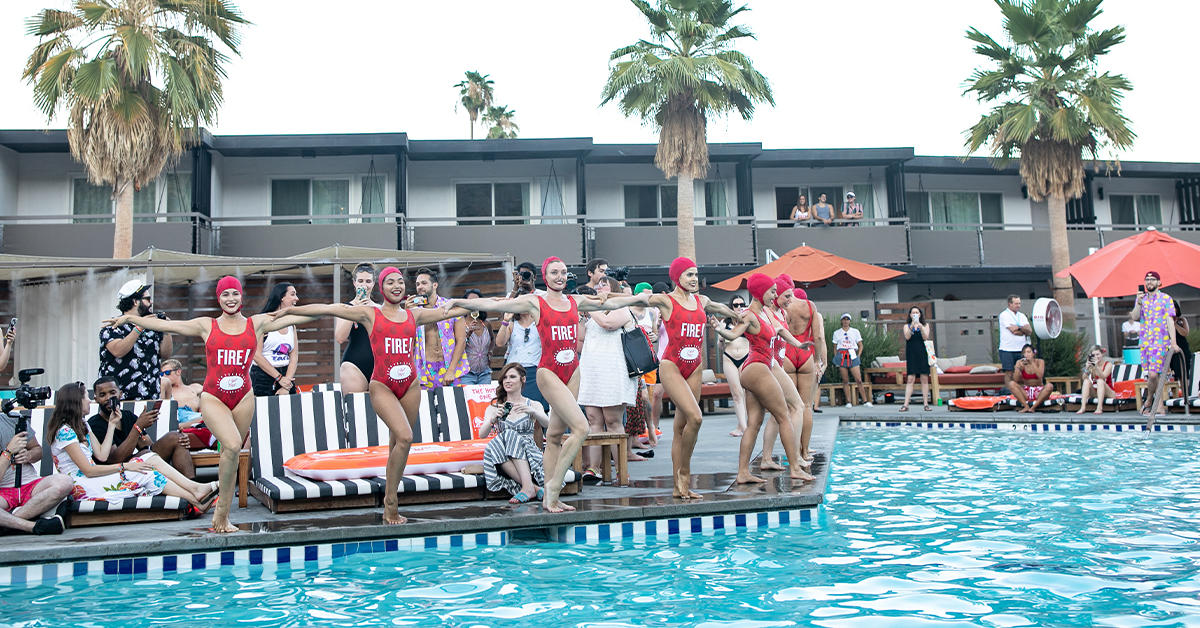 OUTCOMES
People were spending lots of time with Taco Bell, whether they were at the hotel or not. With zero paid media dollars, The Bell's chatter accounted for 75 percent of Taco Bell's earned media impressions for the previous year.
And while consumers across the board were actively tuning out and avoiding brands' advertisements, we had fans running towards The Bell's. More than 80,000 people opted in for email communications, and we had more than 2.2 million unique visits to the hotel landing page.
The experience was priceless. In the end, The Bell proved that even a restaurant known for being fast can slow down and spend time with the ones they love.
Best. Hotel. Ever.