The 2018 Edelman Trust Barometer California Supplement takes a deeper look into the minds of the Golden State's residents. The annual statewide survey offers insight into the mood of America's most populous state with residents weighing in on several issues impacting their lives including technology, government, the economy and the workplace. 
At a time when the technology industry stares down a wide range of regulatory threats against its license to innovate and operate, it has in recent weeks felt a backlash from even veteran tech executives and social media pioneers. In parallel, the outcry against soaring housing prices, crippling traffic and a dearth of living wage jobs to support the high Bay Area cost of living has intensified to the point where tech company buses shuttling employees from San Francisco to Silicon Valley have had to reroute to avoid roadside attacks on their vehicles.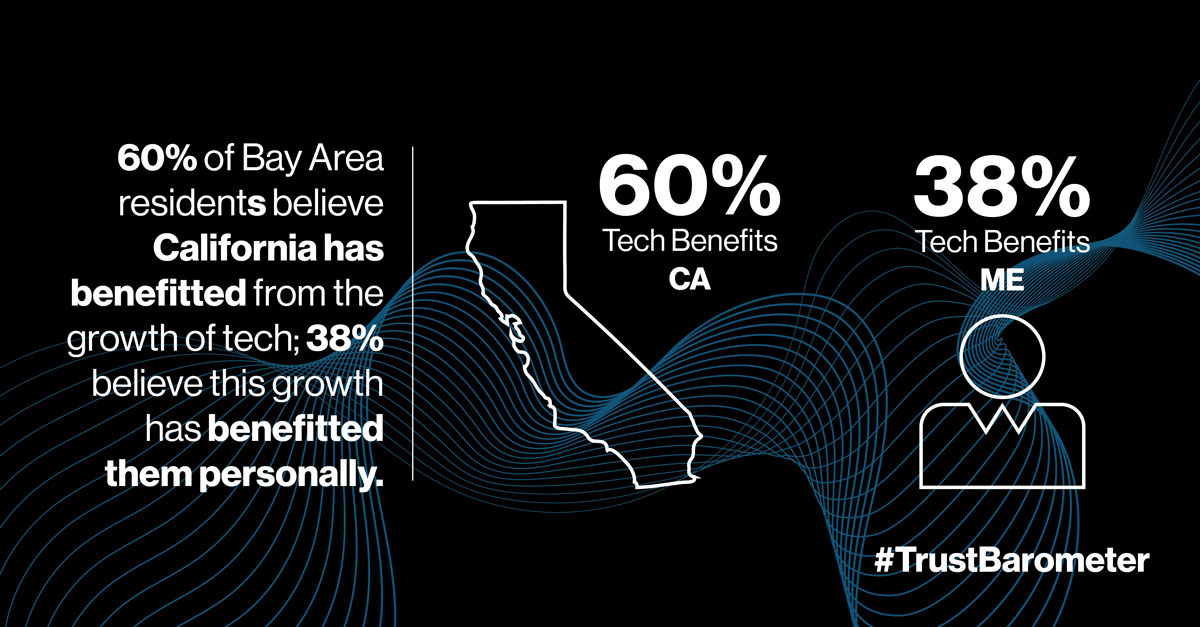 The political battle lines have been drawn, and if the tech industry is to protect its interests, it must begin with its perception at home, remembering that all politics is local.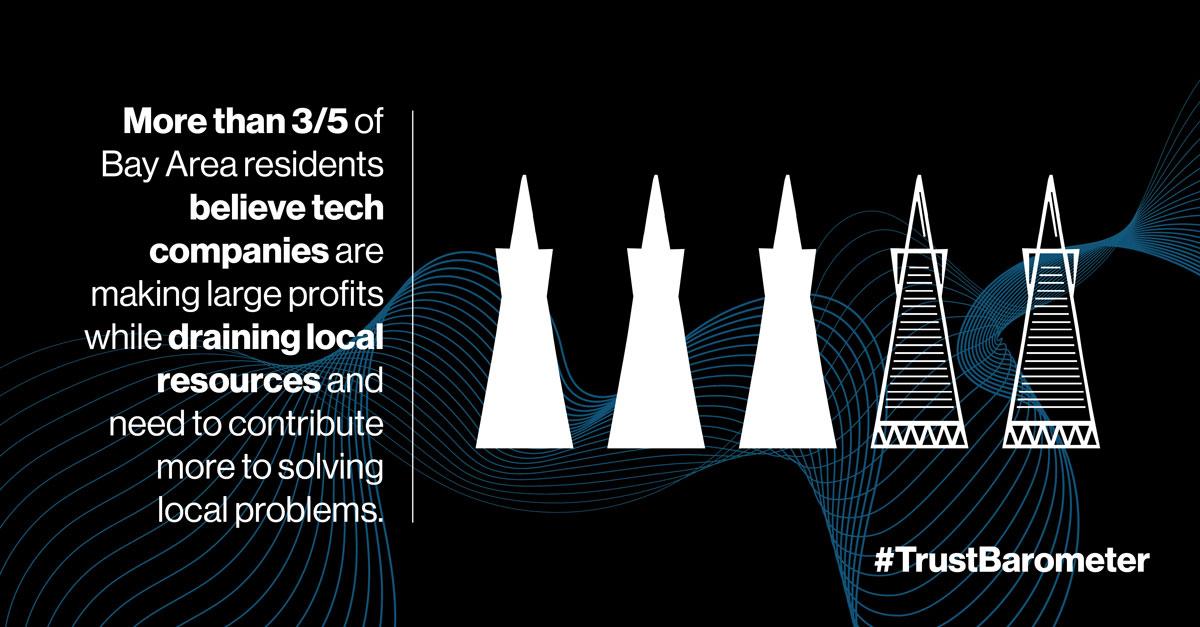 The public wants leaders to weigh in on societal issues such as immigration, gender equity and education. They believe leading California industries like technology or entertainment have an obligation to proactively address the impact their business and products have on communities and individuals.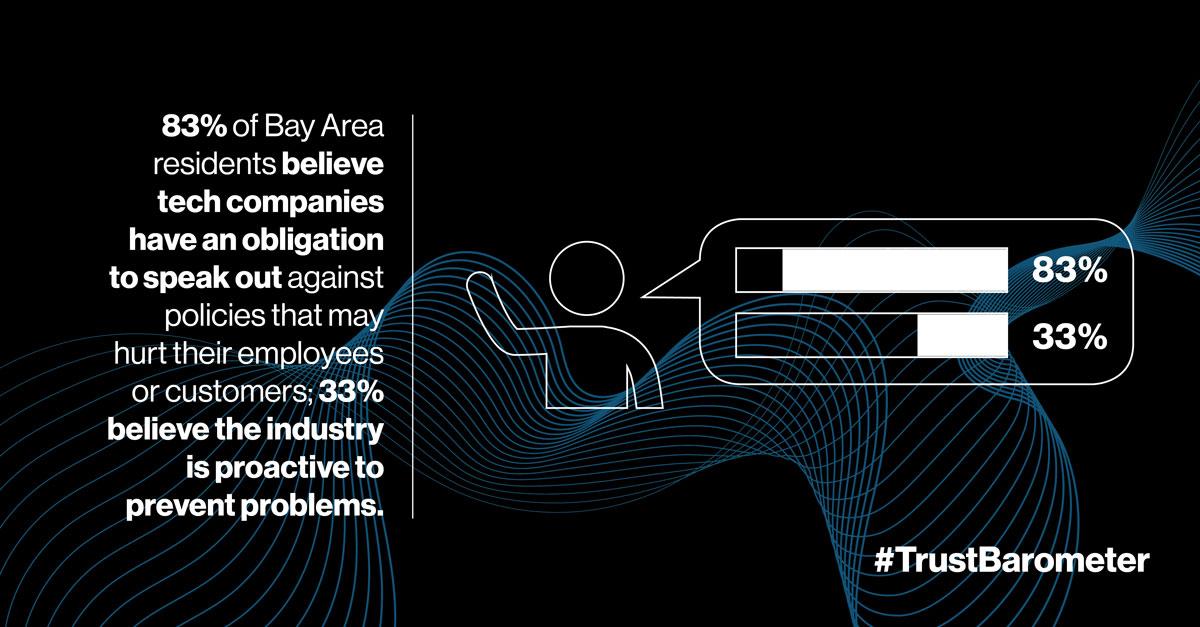 Clear actions, grounded in well-articulated values, are a must for California companies to build trust from the inside out. Beginning with their own employees, then shifting toward the communities in which they work and into society at large, there is both an expectation and opportunity for business to lead.